The Market Need
Observability is critically important across a company's entire IT architecture. For any business, understanding exactly how every part of their IT architecture is performing and where they can optimize and improve is crucial to being able to provide the level of service expected by both internal and external customers of the products and applications of modern enterprises. This applies whether they are using cloud, on-premise, or have taken a hybrid approach to hosting their infrastructure and applications.
Over the last decade, as businesses came to understand this, the adoption of Infrastructure Monitoring was quickly followed by Application Performance Monitoring (APM). Providers of solutions for both infrastructure and application monitoring such as Datadog and New Relic have seen great success and have made the transition from private to public companies as customers realized that observability leading to the metrics and insights that were surfaced by these solutions were essential to their ability to provide great products and experiences to their own customers.
In addition to infrastructure and applications, a company's own IT network is an equally important component of their overall architecture, and in some cases (such as internet service providers and some gaming companies) the network itself is the product. Until recently, the same level of attention was not necessarily paid to networks despite their vital nature, and with COVID-related traffic spikes, they have become even more critical, as this Atlantic article describes. The analytics and insights derived from Kentik's network observability platform now enables companies to have the same level of visibility and analytics-driven insight across their networks as they have come to expect from other parts of their IT architecture. We at Vistara believe that the Kentik platform is an extremely valuable solution that addresses a very obvious need for many modern businesses in capturing and maximizing the value of their network data to improve and optimize the uptime, speed, efficiency, security, and cost of their IT networks.
The Team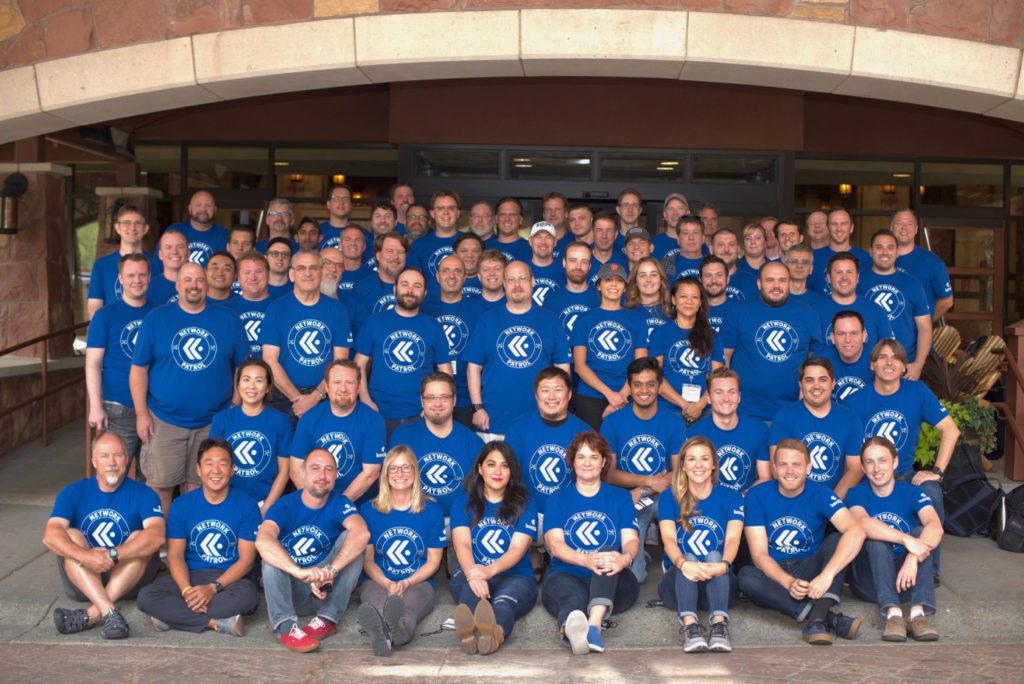 Since first encountering Kentik's CEO Avi Freedman, we have been ceaselessly impressed by his capability, vision, and the incredible depth of his domain expertise. To describe someone as a polymath is not a compliment to be paid lightly, but it's certainly true in this case. In addition to all of this. Avi is a very pragmatic and personable guy who we found easy to work with from day one. A further testament to the regard in which Avi is held is the quality of the team that has come together at Kentik, a team that continues to execute on the vision. The Kentik team has made the complex simple and continue to innovate and show the value of their solution to the expanding range of Kentik subscribers.
The Product
As we learned about the business, we were provided a demonstration of the Kentik platform. On being shown the entire global network of an anonymized (but real!) global technology company presented alongside key performance metrics as a single screen graphic, we had a collective "wow" moment. That such a complex and dynamic network was presented with such intuitive elegance, even when presented to us as non-network engineers, made it really clear to us that this was a very powerful piece of technology.
The Customers
Kentik has awesome customers. Their customer base is comprised of the "who's who" of the most sophisticated and advanced technology companies in the world, including several internet service providers, gaming companies, content delivery networks and household name brand software companies.
That such an educated cohort of customers would see the benefit of using Kentik really validated the value proposition of the product in our eyes, and our customer conversations along with strong metrics like growth rate, gross/net retention, and lifetime value certainly bore this out. A case study by Zoom explains how Kentik enhances their network visibility and performance to ensure they can continue to provide the level of service to customers that has brought them so much success.
How We Helped
Our investment in Kentik was comprised of a combination of both debt and equity, which has several benefits:
First, our investment boosts the company's cash balance and our long-term, fully non-amortizing debt is actually available to invest in growth rather than having to start to plan to pay it back early in the term. Our recent blog post explains in more detail why we don't believe that amortizing term debt makes sense for growing tech companies.
Second, while still having the desired capital in the bank through our creative hybrid debt/equity solution, Avi, other founders and early employees were able to avoid additional meaningful dilution to own more of the company they have built and grown than if they had taken the equity-only route.
Third, from a shareholder's perspective, as a fellow equity investor, Vistara is fully aligned with growing the business, rather than taking a very credit-oriented, downside-focused, "how will we be repaid" approach.
A TechCrunch article outlines in greater length Avi's perspective on how our solution resonated.
We believe that Kentik has significant growth ahead of it and we are excited to participate in it as an owner of the business alongside the founders, employees, and its other angel and VC investors. We can't wait to see how Kentik's journey evolves over the coming years and we appreciate the opportunity to be part of it.
This post was written by John O'Donoghue, Director, Investments at Vistara Capital Partners.