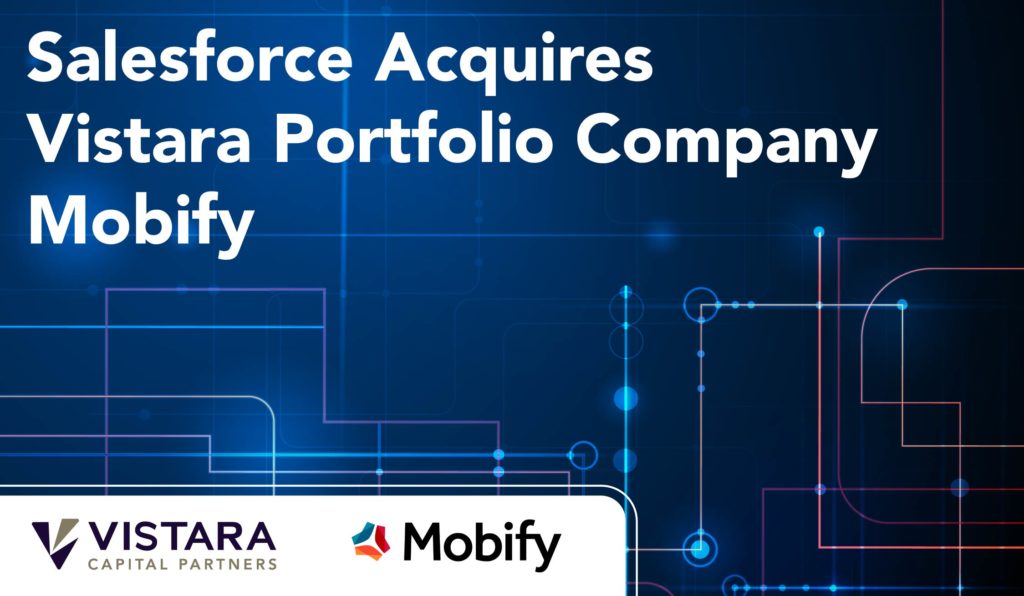 Mobify will provide Salesforce Commerce Cloud with a modern storefront solution that will allow brands to customize their commerce experiences faster and more frequently, deliver an enhanced shopping experience across any channel, and further increase conversion and revenue to drive success in the digital-first economy.
Mobify CEO and Co-founder Igor Faletski called the acquisition a "natural extension" of a multi-year partnership between Mobify and Saleforce and an exciting milestone for its customers, partners, and employees.
In 2017, Vistara Capital provided the Growth Debt investment portion of Mobify's $15 million financing. At the time, Vistara Partner Noah Shipman stated, "Every brand and retailer needs to focus on improving the online shopping experience in order to survive in today's world. With mobile being the undisputed prime point of customer interaction, Mobify has been at the forefront of solving this enormous problem of converting mobile-first consumers into revenue."
Today, as consumers have shifted many purchases online and benchmark all digital shopping experiences to market leaders like Amazon, superior site performance and a streamlined experience across devices have never been more crucial to e-commerce success. In response to this sea change, it is unsurprising that Salesforce would seek to acquire a company like Mobify, a front-end platform and headless commerce leader that allows brands to create and maintain best in class, powerful and flexible e-commerce sites and applications.
We congratulate Mobify for joining the Salesforce family and look forward to the next exciting chapter for the Mobify platform, founders and team.
More information regarding the acquisition can be found on Mobify's website.
About Vistara Capital Partners
Based in Vancouver and Toronto, Vistara Capital provides highly flexible and less dilutive growth debt and hybrid debt-equity financing solutions for mid-late stage technology companies across North America. Founded, managed, and funded by seasoned technology finance and operating executives, "Vistara" (Sanskrit for "expansion") is focused on enabling the growth and expansion of its portfolio companies.
Additional information is available at: www.vistaragrowth.com