Latest Closing Includes Two New Institutional Investors and Sets Stage for Eastern Expansion.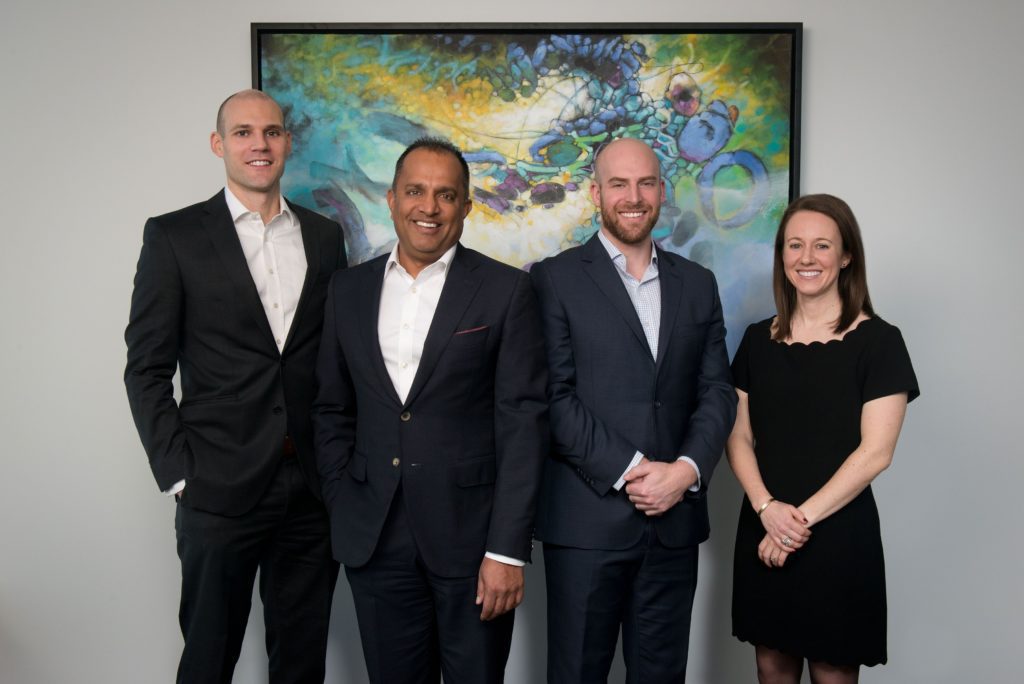 Vancouver, BC, July 29, 2019 – Vistara Capital Partners is very pleased to announce the second close of Vistara Technology Growth Fund III LP, bringing its total raised to over US$75 million (or CAD$100 million). With this close, Vistara adds two new institutional investors in Export Development Canada (EDC) and Nicola Wealth, through their Nicola Private Debt Fund, to the firm's strong LP network comprised of prominent family offices, foundations, and over two dozen current and former technology executives.

With the additional capital and its growing LP base, Vistara furthers its ability to provide flexible debt and/or hybrid debt and equity financing solutions to growth-stage technology companies across North America. Technology companies looking to scale continue to have strong needs for additional growth capital beyond what bank lenders can provide and are increasingly seeking alternatives or complements to traditional equity providers.
Flexible Capital Solutions Bridge Critical Funding Gap
While access to growth capital has improved significantly, many Canadian companies still seem to plateau or sell before realizing their full potential. Vistara's alternative form of less dilutive growth capital has provided support for numerous bootstrapped and venture-backed emerging Canadian technology leaders including Zafin, You.i TV, FinCAD, CoolIT, and Blueprint.

"With this latest close, we are very excited to be partnering with EDC as Canada continues to be a core market for us," said Randy Garg, Founder and Managing Partner at Vistara. "We look forward to collaborating closely with EDC in bringing together our respective suite of solutions to enable the next wave of leading technology companies."

"Based on our deep experience in the sector, we recognized that Vistara fills a critical gap in the funding spectrum for Canadian technology companies seeking alternative forms of growth capital," explains Eugene Siklos, Vice-President of Investments at EDC. "We look forward to working with the Vistara team across the country as part of supporting the global growth of Canadian technology companies."
Strong, Consistent Returns for Investors
Vistara Technology Growth Fund III LP follows the successful track record of deployment and returns from prior funds. "The private debt asset class is powerful in helping create high income, low volatility and true asset diversification within typical equity and fixed income portfolios. With Vistara, we are also able to diversify within the Nicola Private Debt Fund, given their ability to drive strong uncorrelated returns with their unique focus on the technology sector," explains David Sung, President of Nicola Wealth.
Plans for Continued Growth & Final Close
With this latest close, Vistara will continue to expand its geographic footprint across North America. The firm's expansion plans include creating a presence in the Ontario market where Vistara sees tremendous opportunity for its financing solutions for the growing critical mass of highly innovative, emerging technology leaders.
"Similar to how we measure the software companies we invest in, we are very proud to have well over 100% net retention from investors in our prior funds recommitting to our latest fund," said Noah Shipman, Partner at Vistara. Vistara's latest fund has already completed three investments and intends to raise the balance of its US$100 million final close target over the next quarter from both existing and select new investors.
About Export Development Canada
Export Development Canada (EDC) is a financial Crown corporation dedicated to helping Canadian companies of all sizes succeed on the world stage. As international risk experts, we equip Canadian companies with the tools they need – the trade knowledge, financing solutions, equity, insurance, and connections – to grow their business with confidence. Underlying all our support is a commitment to sustainable and responsible business. For more information visit www.edc.ca.
About Nicola Wealth
Established in 1994, Nicola Wealth helps families and accomplished individuals across Canada build financial legacies with purpose, delivering the stability, security, and resources they need to focus on goals and aspirations that extend beyond wealth. The firm manages over $6.4 billion in assets, providing portfolio diversification well beyond stocks and bonds, comprehensive and integrated wealth planning, and consistent and stable returns.
About Vistara Capital Partners
Headquartered in Vancouver BC, Vistara Capital Partners provides highly flexible and tailored technology growth capital solutions for companies across North America. Founded, managed, and funded by seasoned technology finance and operating executives, "Vistara" (Sanskrit for "expansion") is focused on enabling the growth and expansion of its portfolio companies. Additional information is available at www.vistaragrowth.com.