Vistara Capital is very pleased to announce our latest investment in Backstop Solutions, a leading productivity software provider to the institutional investment industry. The Backstop Solutions financing provided by Vistara in conjunction with a marquis group of individual investors, was designed to support various growth and product roadmap initiatives, as well as backing for potential acquisitions.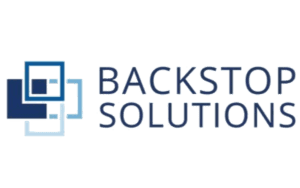 CHICAGO, IL — Backstop Solutions, the leading cloud-based productivity suite provider to the institutional investment industry, today announced it has completed a $20 million round of financing. Existing and new investors participating in the round include Roger Kafker, a 30-year veteran investor in the asset management space, Tao Huang, former COO of Morningstar, David Bradley, President of Huizenga Capital Management and Vistara Capital Partners. Financial Technology Partners ("FT Partners") served as exclusive strategic and financial advisor to Backstop Solutions on this transaction.
This round of financing builds on an outstanding year for Backstop, which saw a rapidly growing roster of clients, key executive appointments, and market momentum. Backstop appointed industry veterans John Pettit, Greg Fujii, Nancy Wells, and Chad Erwin to the company's executive ranks, and its client roster grew to nearly 800 institutional and alternative investment firms.
"As the asset management industry continues to grow, so does the demand for solutions that make investment and operations professionals more productive and effective," said Roger Kafker. "With its sterling reputation as the platform of choice for both alternative asset owners and managers, Backstop is poised to extend its market position as the premier productivity suite provider to this space."
Backstop's platform helps the institutional investment industry optimize their investment process through more efficient research management, portfolio management, and client relationship management. Backstop's broad productivity suite also includes such products as an investor portal, investor relations, and accounting.
"We're very excited to partner with Backstop as it looks to achieve on its growth objectives," said Randy Garg, Managing Partner of Vistara Capital Partners. "Led by its seasoned management team and world class industry advisors, Backstop is ideally positioned to grow its already impressive global customer base."
"Backstop is in a unique position to grow and consolidate our leadership in this industry," said Backstop's Chairman of the Board and Chief Executive Officer, Clint Coghill. "Having the financial backing, vision, and industry-leading experience of our investors will help us achieve our vision even more rapidly and fulfill our mission to help institutional investors maximize every minute of their time."
About Vistara Capital Partners
Headquartered in Vancouver BC, Vistara Capital Partners provides highly flexible and tailored debt financing for tech companies across North America. Founded, managed, and funded by seasoned technology finance and operating executives, "Vistara" (Sanskrit for "expansion") is focused on enabling the growth and expansion of its portfolio companies. Additional information is available at www.vistaragrowth.com.