This past week Managing Partner Randy Garg and Principal John O'Donoghue attended the Kore.ai Konversations Customer Event in sunny Orlando, Florida. The event left attendees buzzing with excitement and anticipation for what is to come in the world of Conversational AI. With over 200 customers, partners, and prospects in attendance, the event proved to be a remarkable gathering of industry leaders, showcasing the latest advancements and innovations in customer experience. Let's dive into some of the noteworthy highlights that made this event a standout experience.
Inspiring Customer Panel Discussion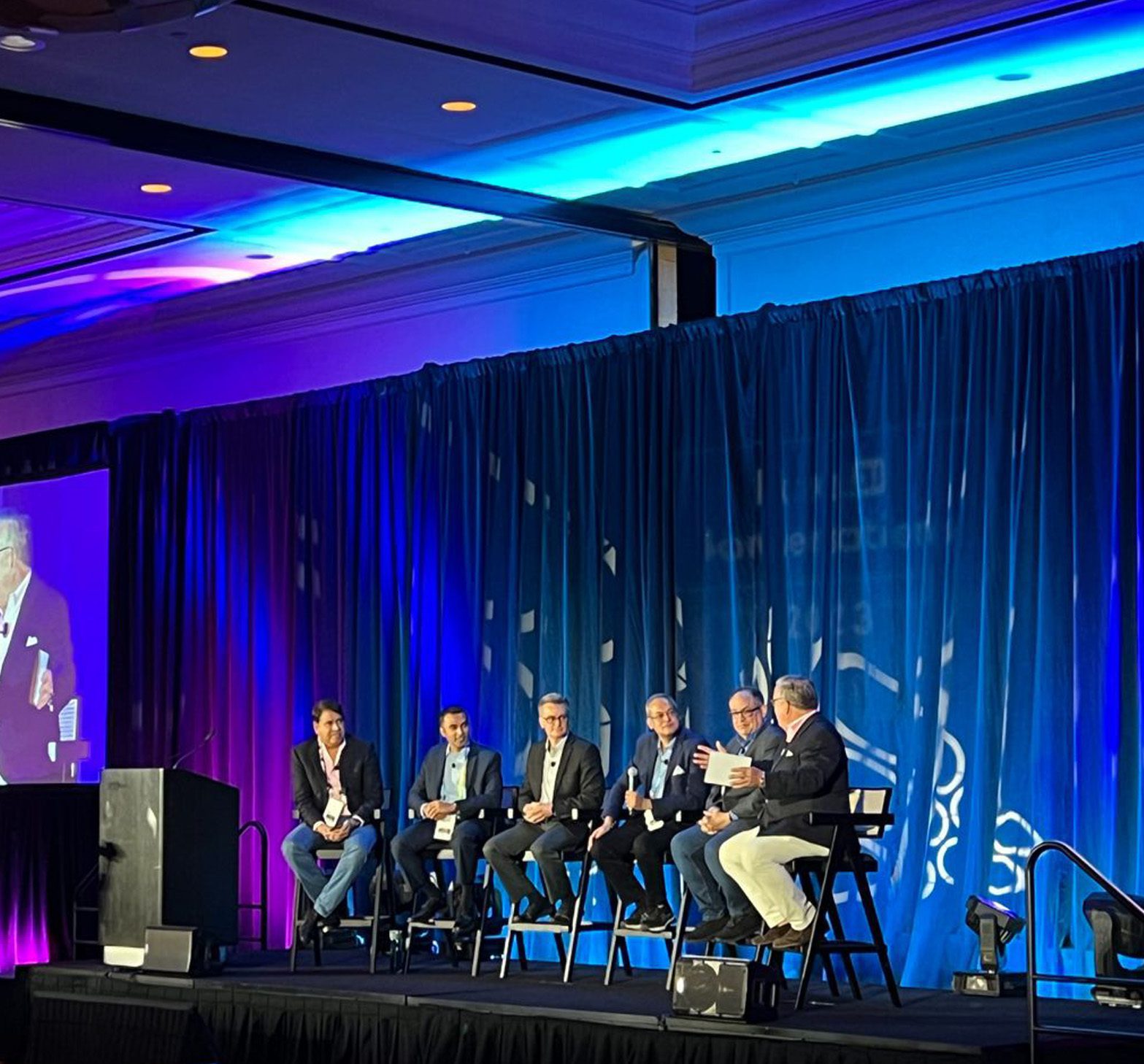 One notable highlight was the engaging customer panel discussion featuring renowned brands such as eBay, PNC Bank (also an investor in the company), Morgan Stanley, and Cigna Express Scripts. These industry giants shared their experiences, challenges, and successes, offering valuable insights into their customer-centric strategies and their integration of the Kore.ai offering across a range of use cases. Attendees had the opportunity to learn from these household-name companies and gain inspiration for their own customer engagement endeavors.
A Glimpse into the Future
The event also provided an intriguing outline of the product roadmap for the coming months. Raj Koneru, CEO of Kore.ai.ai, shed light on the integration of Language Models (LLMs), such as OpenAI and other open source LLMs into the Kore.ai platform. Interestingly Nvidia, whose systems enable the training and use of LLMs are also a strategic investor in the company. This integration promises to take customer value to new heights, empowering businesses to leverage advanced language processing capabilities to enhance customer interactions, personalize experiences, and drive growth. The possibilities seemed limitless, and attendees eagerly absorbed this vision of the future.
The Mphasis Partnership Announcement
Capping off the event on an exciting note, the Kore.ai leadership team announced a groundbreaking partnership with Mphasis, a global Information Technology solutions provider specializing in applied technology and business process services. This strategic collaboration, as detailed in the press release, aims to transform customer and employee experiences for enterprises. The alliance between Kore.ai and Mphasis sets the stage for accelerated innovation, enhanced capabilities, and a wider array of solutions for businesses worldwide.
Engaging with Customers and Prospects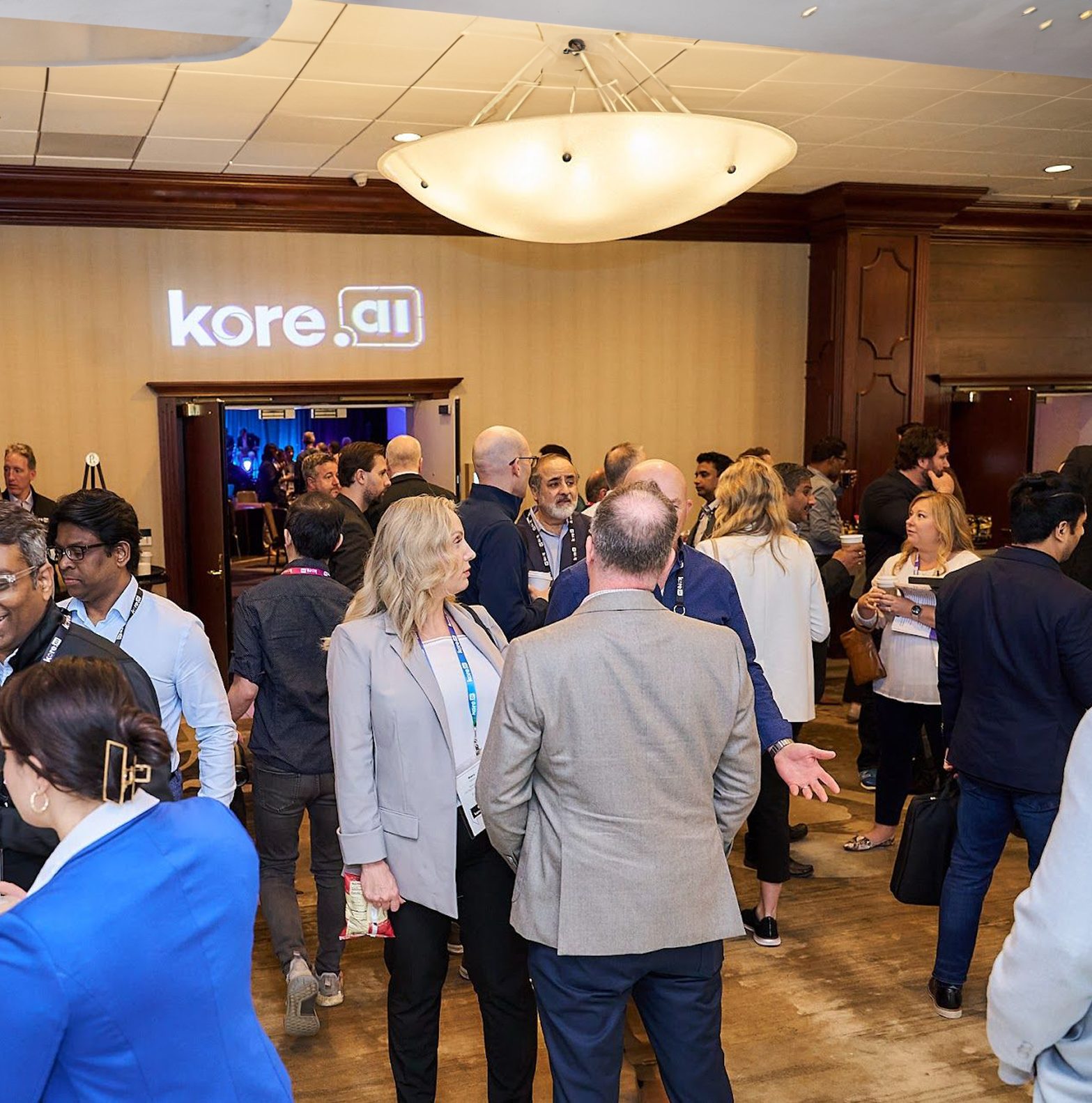 The event also proved to be an invaluable opportunity to engage directly with Kore.ai customers and prospects. Learning about their unique use cases and hearing their stories firsthand offered fascinating insights into real-world applications of Kore.ai's solutions. The exchange of ideas, challenges, and successes further strengthened the sense of community and collaboration amongst the Kore.ai network. The event served as a valuable platform for networking, facilitating the establishment of new connections, and fostering relationships that will undoubtedly contribute to the growth and development of the industry.
Paving the Way for the Future of Customer Engagement
Overall, the effort and dedication of theKore.ai team made the event a great success and left attendees invigorated and inspired for what's to come. As the dust settles and attendees return to their respective organizations, the insights gained from this last week's Kore.ai Konversations 2023 event will undoubtedly shape the future of customer engagement strategies in the coming day, months, and years. Stay tuned.
Our Partnership with Kore.ai
Our initial encounter with Kore.ai dates back to early 2018 when we were introduced to their team. Since making our first investment in 2019, we have been proud partners and supporters of the company. Our initial investment was primarily comprised of convertible debt, which served to retire existing debt and provide the company with significant additional growth capital. The convertible debt structure was intentionally chosen, anticipating a larger equity round that the company planned to raise in the subsequent years, ultimately solidifying our long-term partnership with Raj and the management team.
Fast forward to 2021, and we had the privilege of leading a Series C funding round of US$50 million through conversion of our initial debt investment, a round that included participation from both Nvidia and PNC Bank. This funding infusion allowed the team to further expand its demonstrated success in the Conversational AI Platform (CAIP) market, solidifying its position as a leader in the Gartner® Magic Quadrant™ for Enterprise Conversational AI Platforms report for the past two years (2022, 2023). We remain incredibly enthusiastic about supporting this proven management team and eagerly look forward to aiding their accelerated growth in the years to come.