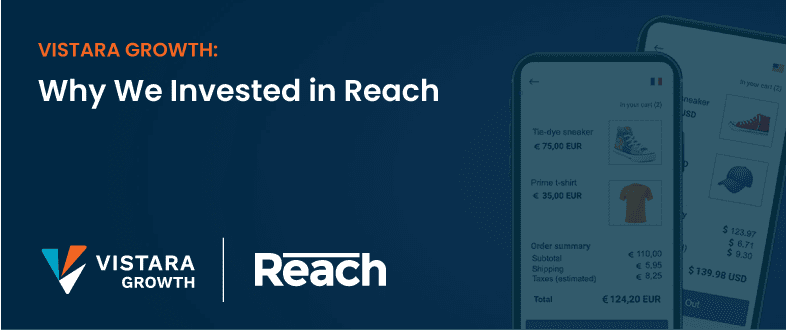 We recently announced an investment in Reach, a global e-commerce payments enabler, leading a $30 million equity and debt growth financing. Having been bootstrapped to nearly $40 million annualized revenues, the founders who still owned 100% of the company had options when it sought its first outside investor.
Reach was built with a unique operating model and culture, one in which Vistara Growth was excited to match with a customized financing package that provided ambitious growth capital while protecting the valuable ownership stakes and control the founders had fought so hard to maintain through disciplined growth.
More importantly, why are we so excited about the future of Reach and how it is enabling businesses to reach a global customer base? TL;DR version below, but we encourage everyone to explore the full investment thesis.
A robust API that allows any merchant to seamlessly enter new international markets and ensure they can successfully complete notoriously complicated transactions, without the need for a redirected checkout
A platform that helps merchants improve topline revenue through increased authorization rates and decreasing abandoned and stalled carts
The ability to lower costs for merchants by offering better processing costs and allowing product teams to focus on other high-impact areas of their businesses
A loyal and growing customer base of top-tier e-commerce merchants that see the platform as an essential part of their success
Management's ability to deliver new product features and extensions at a rapid pace to ensure customers are continuously delighted
International e-commerce, simplified for both shopper and merchant
Reach's mission is to tear down entry barriers for businesses that want to go global and seamlessly connect them to new markets and customers. While shoppers have become more accustomed to buying from international merchants, with cross-border e-commerce sales anticipated to hit $1.2 trillion in 2022, this could be much larger if friction was taken out the shopper experience.
All too often potential cross-border transactions are lost with clumsy experiences leading to browser/app bounces or cart abandonment as shoppers are often unable to seamlessly browse and then transact in their own local currency, as well as choose their preferred regional payment method. Reach has built a platform that allows its clients to provide each shopper with their own localized experience, with the merchant owning the experience.
Before Reach, cross-border checkout tools redirected shoppers to a third-party page which at best interrupted the experience if not leading customers to question payment security, reaching out to customer support for assistance or simply abandoning the cart. If a customer transacted and wanted to return an item, they would get charged with large FX spreads and fees for both the purchase and return, leading to angry customers. With Reach, customers can purchase and return items in their local currencies without any FX risk, while never leaving the merchant's desired shopping environment.
Some of Reach's competitors also mandate merchants use their fulfillment services (warehousing, packaging, shipping, etc), not just facilitating cross-border customer payments.  For many companies that seek best of breed partners and like to control the customer relationship, consolidating critical interactions to a single third party is risky if not completely unacceptable.  With Reach, merchants can simply use the Reach "drop-in" API integration to open their business to the world without intruding into other areas of their business.
Regional payment aggregation is easy, localized payments and FX on a global scale is hard
There is significant complexity in optimized payment orchestration and FX risk management in 100+ currencies.  While we won't reveal the secret sauce, Reach effectively accomplishes this through local acquiring, merchant of record services and in-depth local market expertise, all accessible through a single API. Reach has done the heavy lifting by understanding and establishing presence in local markets, optimizing payment routing for lowest fees, and centralizing FX risk management at a global scale for each local transaction.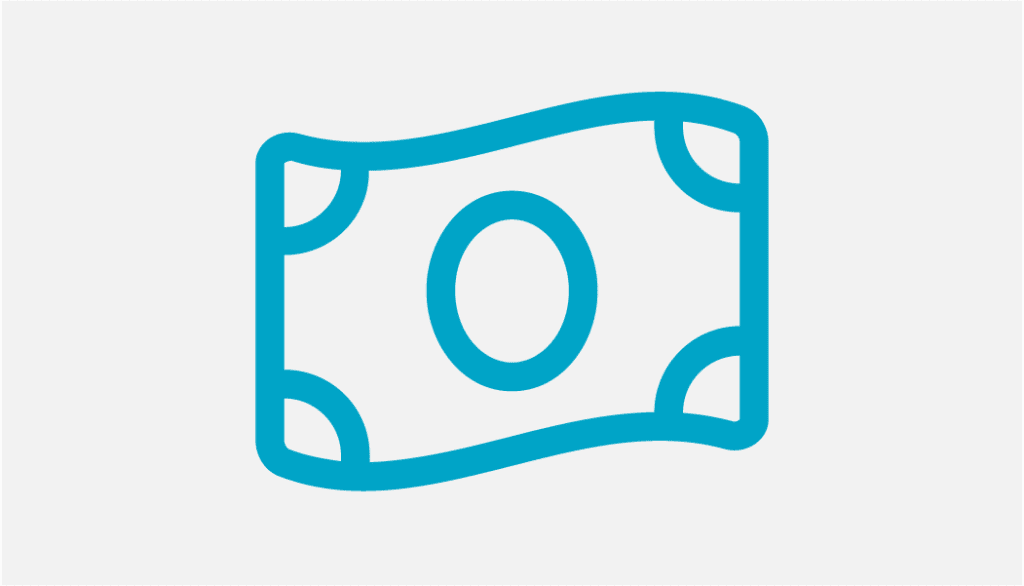 Local payment processing in 135 regions without the need for a corporate entity or bank account in the foreign country – including improved authorization rates, guaranteed FX and no foreign transaction fees for customers.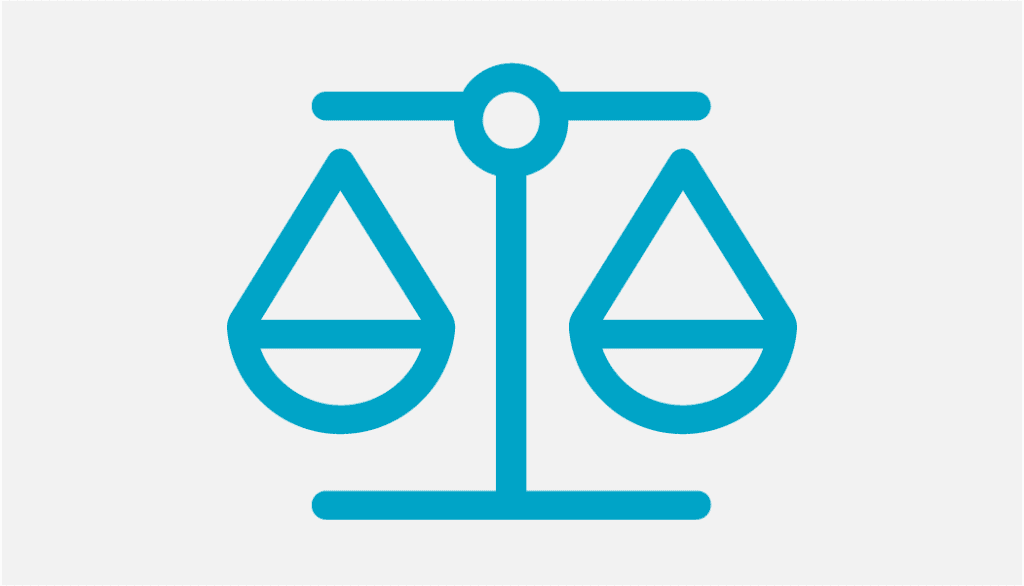 Reach's expert local knowledge assures that all in-country regulations are compliant and mitigates fraud.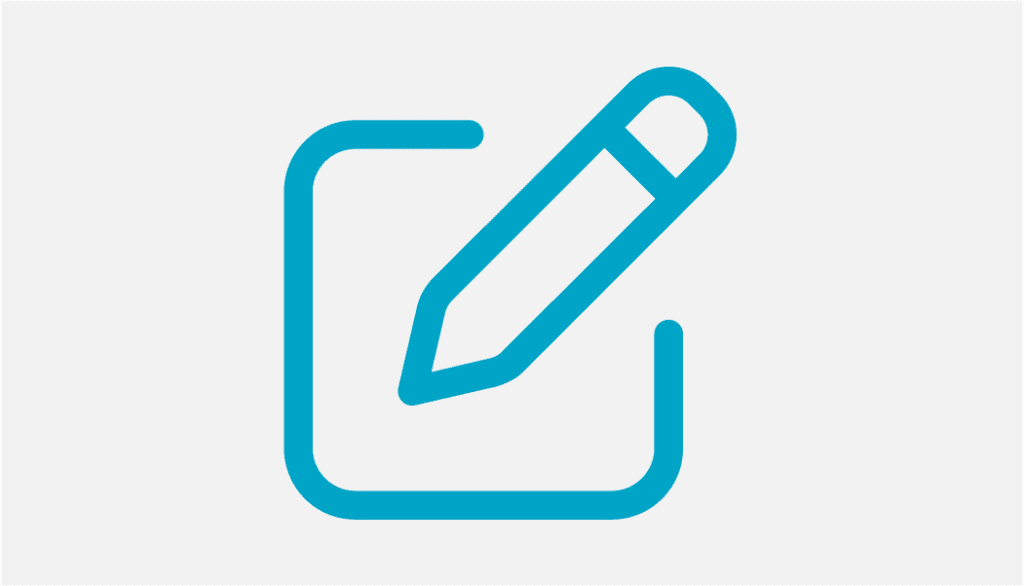 Simple, Modular Integration
Allow merchants to control their own UI, brand, and analytics with a lightweight, and customizable API integration. Platform agnostic and integrates with custom backends, Shopify, Magento and more.
Loved by the entire organization
Through our discussions with clients, it became clear that Reach's platform solves pain points across their clients' entire organizations.
For sales and marketing teams, the platform helps generate additional transactions and margin through a material increase in foreign bank approval rates from <80% to over 90%. That is 100% incremental margin that drops to the bottom line.  Additionally, the decrease in stalled and abandoned carts helps improve customer satisfaction and decreases the burden on customer support.
For finance and operations teams, Reach's relationships with FX providers allow them to offer the best FX wholesale rates available, reducing foreign transaction fees to $0, and lowering processing fees by up ~40%. If a payment is "international" (eg. Canadian customer purchasing from a US merchant), whereas Reach will process this as a "local" transaction for a much lower fee by handling the international component internally.
For development and product teams, the Company's single API provides over 100 different regional payment methods without individual integrations. We spoke with one customer who was considering establishing local presence and payment networks in a few of its largest international markets, an initiative that was rejected by the technology organization given the complexity of replicating Reach's integrations.
The platform also allows all the above teams to interact with the Reach platform and understand payment flows and metrics in real time, with some utilizing features such as fixed FX return windows, and actively managing FX policies (including some who seek to capture some of the FX savings provided to shoppers, boosting margin on certain sales while the shopper is still better off), while others take a more "set-it and forget-it" approach, which leaves Reach to handle all the policies and heavy lifting.
Ultimately, the Company has the unique ability to impact both the top line and operating costs of its merchant clients, which turns the typical internal blockers (finance, tech) into champions and making it an irreplaceable part of the operational infrastructure to growing brands.
A core piece of a merchant's international expansion playbook
Reach has enjoyed strong loyalty as its clients and their personnel have changed with rapid growth, a testament to the benefits and customer service provided to brands small, medium and even those that are already global.
Select Reach Customers:
We've worked with Reach since 2019 and the whole team has been an extension of our business. Time and time again, it has been a key partner in our international growth, and we are excited to see it fulfil the ambitious plans for expansion into new markets that will only be a positive for its merchant partners across the globe."

– Agustin Farias, VP of International at Everlane
Vistara's partnership with Reach: growth capital to fuel the next generation of international e-commerce payments
With our financing, Reach will be able to double down on its go-to-market efforts and simultaneously build out its product suite.  The team will continue to build new and deepen existing integrations with digital marketplaces and best of breed e-commerce technology partners to allow more merchants to seamlessly access the platform. Additionally, this capital will allow Reach to build out their international executive team and accelerate their automated onboarding process to get merchants in more regions live even faster.
We have had a fantastic experience working with the highly entrepreneurial team at Reach. Sam Ranieri, co-founder and CEO, is a passionate visionary in the sector with over 20 years helping enterprises manage complex foreign currency operations. His experience and leadership have helped build an impressive company with far less resources than his competitors.  Reach continues to impress us with the caliber of partners and merchants that are regularly being added to the platform, and we are excited to see what Sam and the team can accomplish now with a bigger balance sheet!
We are thrilled to support Reach in their mission of bringing the entire world to merchants large and small, while allowing them to retain complete control of their operations and customer relationships.

About Vistara Growth
Vistara Growth provides highly flexible growth debt and equity solutions to leading technology companies across North America. Founded, managed, and funded by seasoned technology finance and operating executives, "Vistara" (Sanskrit for "expansion") is focused on enabling growth for the ambitious entrepreneurs we invest in, our investors, our people, and the communities we operate in.  For more information, visit vistaragrowth.com
Looking for Flexible Growth Capital?
Read our case studies to learn how our growth debt and equity solutions have enabled our founders and helped our portfolio companies.