Quick Facts
Founded: 2000
Headquarters: Philadelphia, PA
Investment: 2016 + 2018 follow-on
Structure: Term Debt + Standby Facility
Use Cases: Expansion, Runway Extension
Exit: Acquired by PE fund in 2020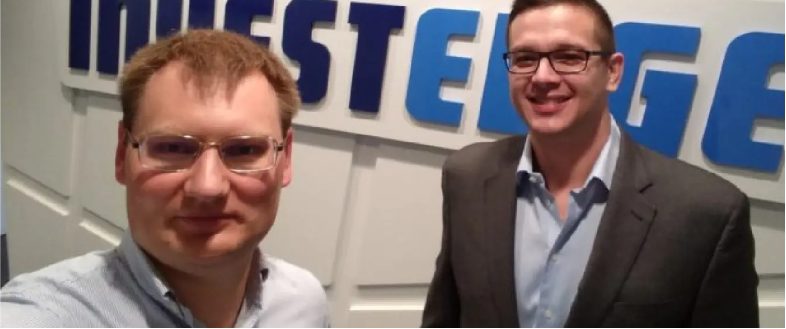 About Investedge
InvestEdge provides a software platform that ensures compliance and reduces operating risk in the increasingly regulated wealth management industry.  Banks, broker dealers, and trust institutions rely on InvestEdge for data aggregation capabilities and portfolio construction, monitoring and compliance.
InvestEdge customers included Deutsche Bank, Wilmington Trust, Alex Brown, and Greycourt.
The Objective:
Securing external investment without excessive dilution
"Over my career, I'd heard about founders selling for millions of dollars but personally walking away with only a small fraction of the business because they had taken on too much dilution, said Bob Stewart, Co-founder of InvestEdge. "I wanted to make sure that wouldn't happen to us and our employees."
InvestEdge's financial advisor FT Partners approached a wide variety of growth equity funds, and after educating the co-founders on several alternatives, also included several providers of growth debt in the fundraising process.  The primary need related to expanding the company's product line to meet the evolving needs of its customers.
"Having bootstrapped InvestEdge from just an idea to a company that serviced clients with more than US$1 trillion in assets, we decided to take our first external capital in the form of growth debt and to partner with Vistara instead of other options we had," said Bob "Certain aspects of equity structures had given me pause, especially those giving up control rights for only a minority stake in my business including the right to block the sale of our company."
Why Vistara?
Flexible financing, a customized structure and a true partner, not just a lender
"The personalities at Vistara and their approach were a better fit for our team than other investors we met. They weren't as formulaic and were willing to create a very customized deal for us" said co-founder RC Collins. "They were also willing to dig in and lend a hand to management, much like an equity fund would."
Most investors require companies to take their full investment in a single tranche.  InvestEdge viewed this as costly and inefficient, and didn't want to incur the cost of capital until it really needed it. Vistara was flexible and split its investment into an initial term loan and a portion in a "standby" (also known as a "delayed draw") structure, to be drawn when needed by the company.
Several years into the relationship, InvestEdge approached Vistara for additional funding to further support growth.   When most other lenders would require the company to start paying back the loan via amortization payments to "de-risk", Vistara acted as a true partner and instead saw it as an opportunity to further support the relationship and topped-up and provided the company additional growth capital.
Bob adds, "Vistara's non-amortizing loan structure provided us with four years without having to consider principal payments and allowed us to pursue various products and go-to-market growth initiatives before choosing the optimal time to raise equity or consider selling control of the business."
The Outcome
Founders decide to sell on their own terms
In October 2020 InvestEdge announced that Featheringill Capital had acquired a majority interest in the company, providing founder liquidity and capital for continued investment in the company's products.
"We definitely made the right choice to go with Vistara's growth debt when we did," said Bob. "In the end, these important decisions allowed us and our employee shareholders to own over 95% of the business upon exit – a rare feat and one that delivered a meaningful outcome for ourselves and our team. And we had full autonomy to select the buyer and deal of our choice."
Growth Debt is a very viable and attractive option for many savvy tech founders looking to maintain their ownership stakes, while preserving the flexibility to pursue growth and ultimately exit on their own terms.
Bob, RC and the employee shareholders of InvestEdge, are the epitome of what it means to "Own Your Growth"; a philosophy and objective we encourage amongst all founders, and companies Vistara backs with its solutions.
Learn more about Investedge.
Looking for Flexible Growth Capital?
Read our case studies to learn how our growth debt and equity solutions have enabled our founders and helped our portfolio companies.