Since 2013, Zafin has been working with Vistara Capital (and its predecessor fund) to provide unique financing solutions to enable the company's growth, while limiting overall dilution.
Join us for discussion between Vistara's founder, Randy Garg and Al Karim Somji, Founder & CEO of Zafin to learn about how this long-standing partnership has helped Zafin develop into one of Canada's leading Fintech businesses, while Al Karim and his founding team maintained majority ownership.
Get an insider look into Zafin's journey as they transitioned from an on-premise solution to the leading cloud-native SaaS product and pricing platform for banks and financial institutions.
Explore how the company has grown from a Canadian operation to a global business with customers and offices across North America, APAC and EMEA.
Learn how they used creative and flexible financing structures along the way to allow Zafin to raise traditional debt and equity capital at optimal junctures, limiting overall dilution.
Join us May 27 @ 11am ET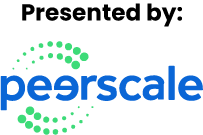 Speaker Bios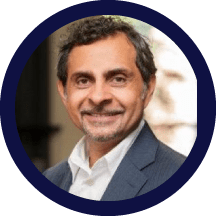 About Al Karim Somji
As founder of Zafin, Al Karim Somji is an award-winning serial entrepreneur and true innovator. With over 30 years of experience in the information technology industry he has a knack for founding and growing businesses and an impressive track record of personal and professional excellence.
Building on his experience in technology, business development, sales and corporate engineering, Al Karim founded multiple companies that grew into global market leaders and raisied multiple rounds of investment.
In 2002, Al Karim embarked on yet another entrepreneurial venture and founded Zafin, an award-winning provider of a cloud-native SaaS Product and Pricing platform for the financial services industry. As the market leader, Zafin's global client base includes many of the world's largest and most innovative banks.
Al Karim has won several prestigious awards of excellence in entrepreneurship & management including: Finalist for Gold medal winner for Top Entrepreneur, Gold medal winner for Top Company, Top 40 under 40 Entrepreneur -Ontario, Top 40 under 40 Entrepreneur – Canada, and he was a Finalist for Top National Entrepreneur for Technology Innovation in Canada. In 2013, Zafin was named one of the Top 10 Tech Companies to Watch by American Banker Magazine. Zafin has also been named to the Deloitte Technology Fast 50™ and Fast 500™ in 2014 and 2015. Al Karim Somji is a husband and adoring father of four daughters. He is also a dedicated supporter of both local and global philanthropic organizations.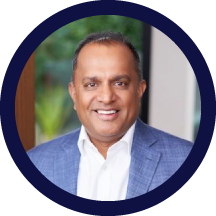 About Randy Garg
Randy has passionately worked with dozens of emerging technology companies over the past 25+ years in various capacities as an investor, advisor, and board member.
In the early 90's and 2000's he worked closely with numerous earlier stage technology companies through their growth trajectories as a Principal in a venture capital fund. His experience also includes a number of years in the mid-2000's on the sell–side as a Managing Director with PwC Corporate Finance leading M&A and financing mandates.
Rekindling his passion for investing in growing technology companies, he co-founded a family office fund in 2010 focused on providing less dilutive growth capital to mid-later stage technology companies across North America. In early 2015, these efforts led to his founding of Vistara Capital Partners carrying on the same investment thesis and approach where he currently serves as its Managing Partner.
Randy has led a number of community initiatives including establishment of the Vistara Elevate Awards, to provide opportunities to underrepresented students from ethnic and racial minority groups in the areas of STEM and finance. He is also a long-standing member of Social Venture Partners (Vancouver) focused on vulnerable children and youth initiatives where he serves on the Development Committee, and where Vistara acts as a Community Business Partner.
Randy received his BBA from York University, his MBA from University of British Columbia, and is a CFA Charterholder.
---
About Zafin
Zafin, the global leader in SaaS cloud-native product and pricing solutions, is a trusted partner to the world's most customer-centric financial institutions. Zafin's product and pricing platform empowers banks of all sizes to center their customers, grow relationships and drive revenues.
The Zafin platform separates product and pricing from core processing to accelerate progressive modernization, enable digital transformation and deliver personalization at the relationship level. A typical Zafin installation integrates easily with most back-end systems and customer-facing channels to increase product and pricing efficiency and agility, drive interest and non-interest income, and deliver a positive ROI—often in one year or less.